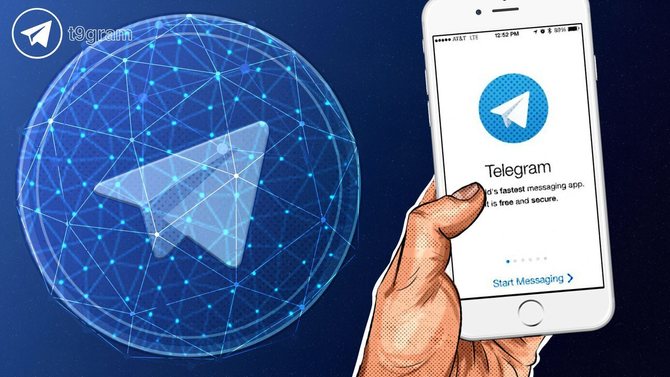 Telegram — is a modern, free, cross-platform messenger designed for secure calls and fast messaging. 
Its main features are speed and high security of the connection. Telegram is simple and easy to use and can be freely combined with a very wide range of devices. Using Telegram, you can easily synchronize your messages on any number of phones, tablets and computers. Telegram also has a convenient web version. 
Below you can quickly go to the desired section of the Telegram FAQ:
General Questions About Telegram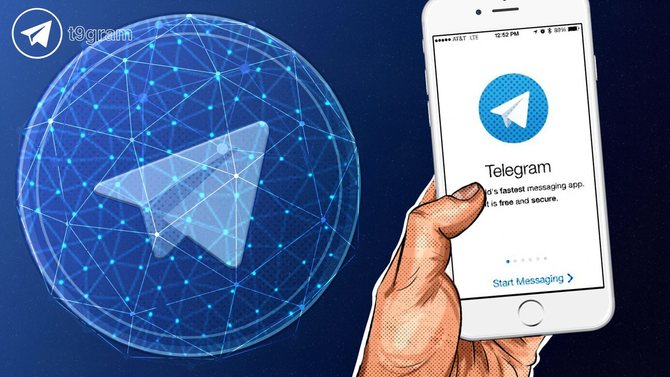 Telegram is useful for everyone who appreciates reliable communication and high-quality calls. Telegram chats and groups can be a very good option for doing business and communicating between colleagues. And the reliability of communication via Telegrams and the security of correspondence are excellent bonuses when communicating with your family and your loved ones. 
Telegram also boasts numerous graphical features, powerful file sharing capabilities, and ease of account management. 
Why Telegram Doesn't Work And What to Do?
If Telegram doesn't work, read this article:
Why Doesn't Telegram Work and What To Do?
Who is Telegram For?
Telegram is suitable for everyone who needs a fast and reliable way of Internet communication. Be in touch with family and loved ones all the time, do business or have an always available source of information, music or books at hand. Telegram is suitable for all of the above. In addition, the Telegram platform provides ample opportunities for sending files (including very large ones), and also gives the user the opportunity to enjoy a wide variety of animated elements (gifs, stickers and emojis) that make communication more lively, vivid and emotional. 
How Does Telegram Differ From WhatsApp?
Unlike WhatsApp, Telegram is a cloud messenger with seamless synchronization. As a result, users have access to their own correspondence from any device, including tablets and computers, and can exchange an unlimited number of photos, videos and other files (doc, zip, mp3, etc.) within two gigabytes. 
That is, if you do not want to store all this data on your device, you can always save it in the cloud of the Telegram messenger. In general, Telegram gives users a much more convenient and flexible interface for managing their own messages than the WhatsApp messenger has. And unlike WhatsApp, the delivery of messages to Telegram does not lag when the Internet is weak. 
We recommend watching the video where we have prepared the reasons why Telegram is better than WhatsApp:
How Does Telegram Differs from Viber
It is important to note that Telegram takes up much less space on mobile devices than the Viber application. In addition, a mobile device is the primary device for creating a Viber account. It is impossible to create an account on the desktop version in Viber, it can only be synchronized if you have already created an account on a mobile device.Telegram is free from such restrictions – you can create a new account from absolutely any device. 
Another important advantage of Telegram is the complete absence of any advertising and subscription fees. The functionality of secret chats is also simpler, clearer and more convenient in Telegram. 
How Old is Telegram
The first client version of Telegram was presented to the public on August 14, 2013. It was intended for iOS. The alpha version of Telegram for Android was officially released on October 20, 2013. Since then, the Telegram messenger has been constantly improving and developing for 7 years already.
What Devices Can I Use
Telegram is suitable for absolutely any device: personal computers, smartphones and tablets. You can also use the web version and log into Telegram online or install a desktop application.
Our API is open to developers, in case you want to create your own application for other platforms. 
Who is Behind Telegram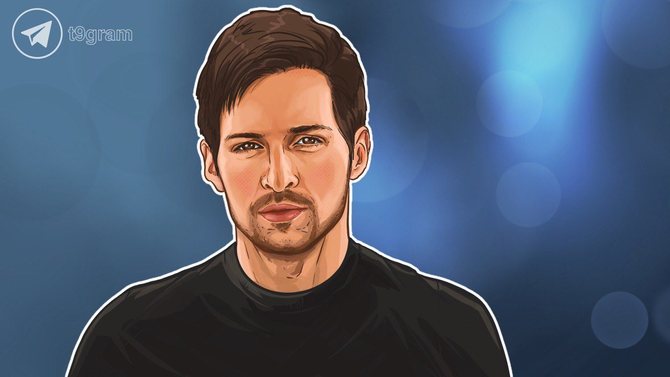 The Telegram project arose thanks to the successful teamwork of the brothers Pavel and Nikolai Durov. As part of the work on creating and improving the platform, Pavel Durov took over the media, ideological and business part of the project, while Nikolai Durov is the chief architect of the technical part of the Telegram project.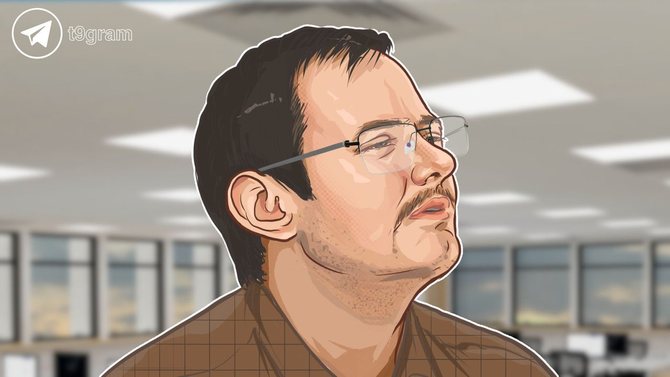 While creating the Telegram architecture, Nikolay developed a unique data transfer protocol that is open, secure and optimized for working in the most dispersed storage of information. As a result, Telegram combines security, reliability and speed on any network.
In Which Country is Telegram Based
The Telegram development team works in Dubai. However, most of the team was born in St. Petersburg, Russia. The developers were forced to leave Russia due to a conflict with the Russian authorities, seeking to gain access to the Telegram databases. 
Having tried several cities as a place of work, including Berlin, London and Singapore, the guys settled in Dubai. 
Will Telegram Show Ads? Or Sell User Data?
No, Telegram has existed without ads for many years, and no one, including the developers themselves, has full access to user data at the moment. This situation was one of the guiding ideas of the Telegram project.
How Does Telegram Make Money 
The source of Telegram's existence for many years has been the generous sponsorship of Pavel Durov. Making a profit has never been the direct goal of Telegram.
What is Telegram's Position On Online Privacy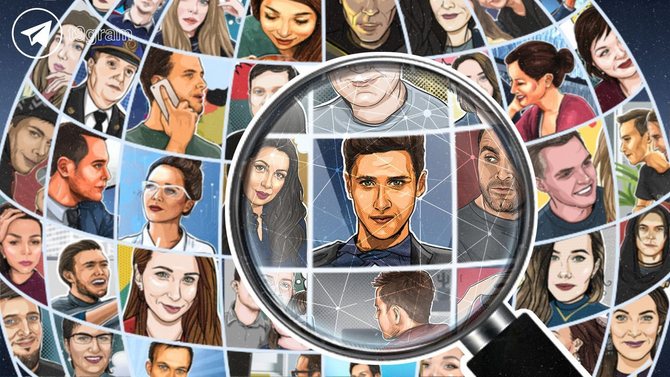 The Telegram team considers one of its most important tasks to be the protection of personal data and people's conversations from encroachments from third parties, as well as protecting its users from unsolicited advertising. 
Unlike other big internet companies (like Facebook or Google) The position of the Telegram development team is that it is not enough to create superficial privacy tools in the form of the ability to optionally hide your messages. Confidentiality should be initially built into the structure of the messenger and effectively exclude the possibility of unauthorized people accessing other people's information.
Therefore, instead of distracting public attention by creating minimal security settings, and leaving the rest as before, the Telegram development team from the very beginning of the project builds a consistent system that does not allow concentrating too much information about the user in one hand.
What About GDPR
Telegram stores only the information that it needs to work as a multifunctional cloud service – for example, chats in the cloud so that you can access them from any devices without using third-party backups or your contacts so that you can freely communicate with all people via Telegram.
You can also use the @GDPRbot bot to request a copy of all your data that Telegram stores, or contact the Telegram team about data privacy.
Since Telegram initially stood on the position of non-interference in privacy, the European GDPR rules were observed in practice by Telegram even before the rules themselves appeared. 
Please see our Privacy Policy for more information.
There is Illegal Content on Telegram. How to Deal With This?
All chats and group chats in Telegram are private for their members and the Telegram team does not process requests for them. 
However, when it comes to public content: sticker packs, bots, and channel content, a different principle works here. 
If you find sets of stickers or bots in Telegram that, in your opinion, violate the law, you can contact the Telegram team at:
You can also use the "Complain" button by right-clicking on content that is questionable from your point of view. In the event that any fraudster tries to pretend to be you, contact  @NoToScam
Wait! So Does Telegram Process Requests From Third Parties or Not?
The mission of Telegram is to provide a reliable and secure means of communication for residents of as many countries as possible. Due to this, the platform is forced to reckon with the requirements of the legislation of various states and, to process requests for the removal of illegal public content. 
Stickers, bots and emojis uploaded by users are not directly part of the Telegram interface, but in theory they may violate local legislation. In this case, Telegram is forced to take action. Whenever we receive a complaint to abuse@telegram.org or dmca@telegram.org regarding the legality of the content, we carry out the necessary legal checks and remove them when we deem appropriate.
However, this rule does not apply to restrictions on freedom of speech. Telegram is never engaged in political censorship anywhere.
Does Telegram Process Requests For Data?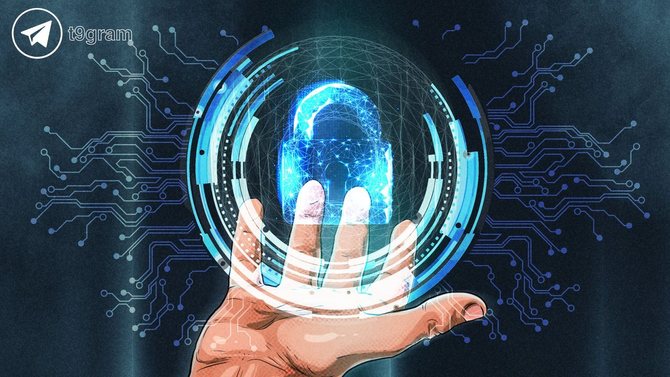 Secret chats use end-to-end encryption, so Telegram has no information to disclose at all.
A distributed infrastructure is used to protect data that is not covered by end-to-end encryption. Cloud chat data is stored in multiple data centers around the world, located in different jurisdictions and controlled by different legal entities.
The decryption keys are split into parts and are never stored in the same place with the data they encrypt. As a result, it is almost impossible to demand any information based on a court order from only one jurisdiction. Any unprotected information is always distributed across several jurisdictions. Thanks to such a structure, Telegram can ensure that no government or even their bloc can interfere with people's privacy and freedom of expression. 
To date, Telegram has exposed exactly 0 bytes of user data to third parties, including governments.
Telegram Main Features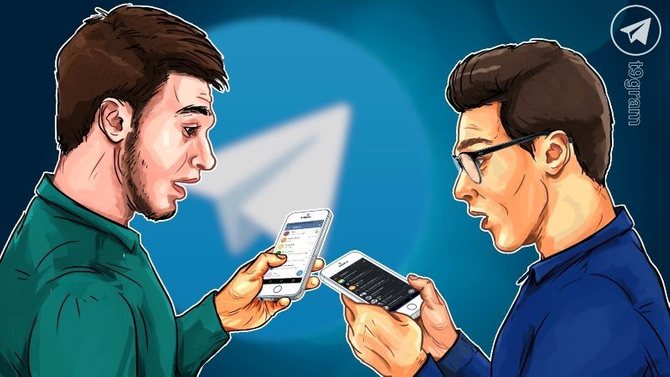 Telegram provides a lot of opportunities for communication with people you are interested in, as well as access to a lot of useful content that is generated by other users of the messenger in public channels.
To Whom Can I Write?
You can write to those people who are in your phone contacts, who have their own Telegram account. 
An additional way to find a person is to enter the Telegram username in the search field. In order to make it easier for other people to find you in Telegram, we advise you to choose a username for your account. Other people will be able to find you by this name, even if they do not know your number. 
How to Find Out Which Of My Contacts Has Telegram Installed
People from your phone book who already have Telegram are displayed in the list of your contacts when you log into your account.
How Can I Invite Friends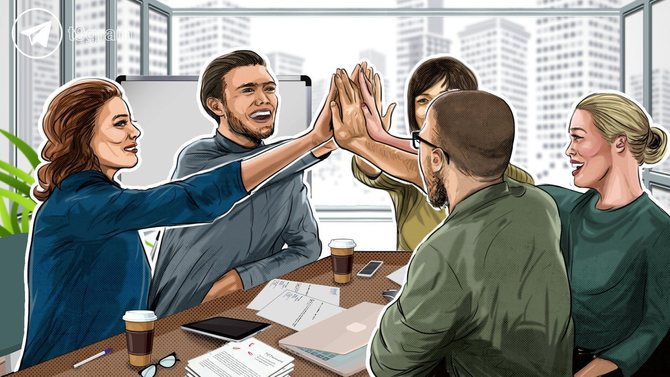 When using Telegram on iOS, the main invitation method is SMS messages. They can be sent via iMessage or as standard messages at your carrier's rate. 
But there are other ways to invite to telegram. So, you can send your friends a download link: https://telegram.org/dl/  — on Facebook, WhatsApp, email or any other messaging client. 
Android makes it even easier. First, open the menu of the Telegram application, click on the three bars in the upper left and select "Invite friends". And then select the application with which you want to send invitations.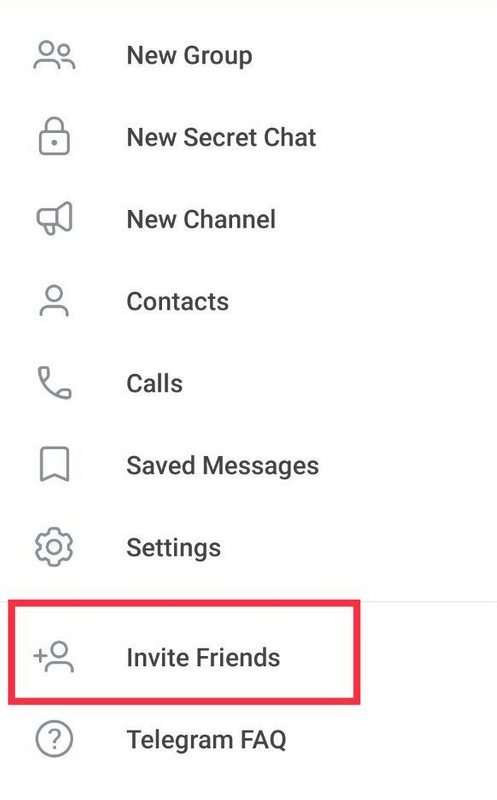 On Windows Phone, click "Contacts," and then "Invite Friends." Then select the application with which you want to send invitations.
You can also give your friends the t.me/ link with your username so that you can be found in Telegram without even knowing your phone number.
Why Enter a Code From SMS
The SMS code is a confirmation that the phone to which the Telegram account is linked really belongs to you. Thus, along with a password, this is one of the ways to protect your account from hacking. After sending you an SMS, enter a one-time password from there, or wait for the operator to call (who will dictate a password to you).
What Do The Green Check Marks Mean
One green check mark - the message was delivered to the Telegram cloud, and your friend received a notification if he turned them on. Two green check marks - reading the message (your friend opened Telegram and read the message).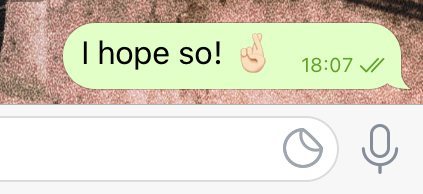 We do not have the "delivered to device" status for messages, because Telegram can work on any number of devices.
Can I Hide My "Last Visit"?
Yes it is possible. You can choose in your privacy and security settings who will see this information.
Remember, though, that if you don't share your last visit with people, you won't see their timestamp details either. 
There are four possible statuses:
Last seen recently — covers from 1 second to 2-3 days;
Last seen during the week — from 2-3 to seven days;
Last seen within a month — from 6-7 days to a month;
Last seen a long time ago — more than a month (blocked users are also shown).
Who Can See Me "Online"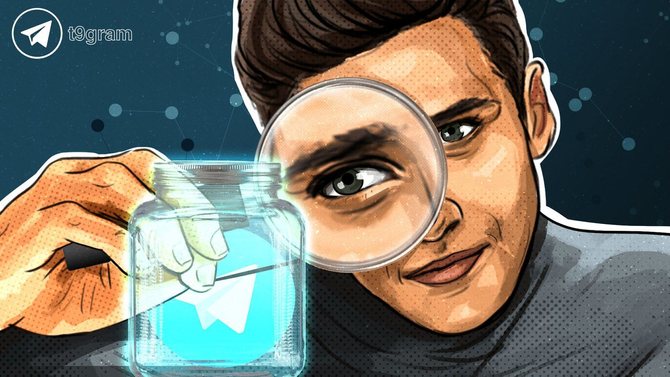 People can only see you online if you share your latest status with them. 
There are some exceptions to this rule because sometimes it is obvious that you are online. For example, if you read a person's messages or wrote back in a private or public chat, then it is obvious that at that moment you were online. 
Regardless of the latest settings, people will see you online for a short period of time (~ 30 seconds) if you do the following: 
Send them a message in a one-on-one chat or in a group where you both are members. 
Read the message they sent you in one-on-one chat.
Send the status "typing ..." to their chat with you or to a group in which you are both members.
Can I Delete My Messages?
Yes, you can delete your message at any time by simply clicking on it and choosing the "delete" option. At the same time, you can delete this message not only from yourself, but also from the interlocutor, simply by selecting the appropriate checkbox. In the same way, you can clean up the chat in general.
Can I Make Calls Via Telegram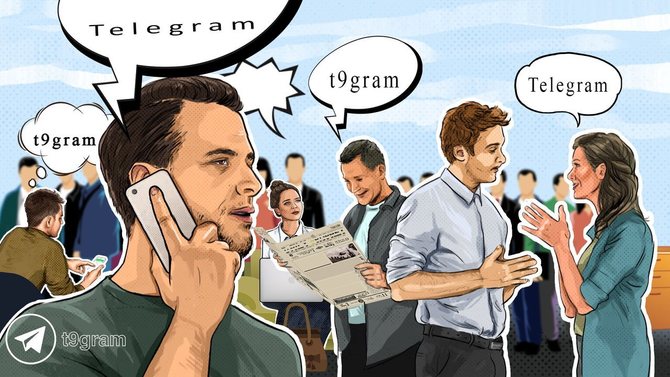 Yes, calls via Telegram are very convenient and available for free to users all over the world. You can read more about calls to Telegram in our article.
Can I Make Video Calls
Video calls to Telegram will be available until the end of 2020, expect updates.
How to Share My Contacts Into Groups (Colleagues / Friends)
Unfortunately, there is no such function in Telegram yet.
How Can I Use Emoji In Telegram
Our article will tell you more about emoji in Telegram.
Telegram Username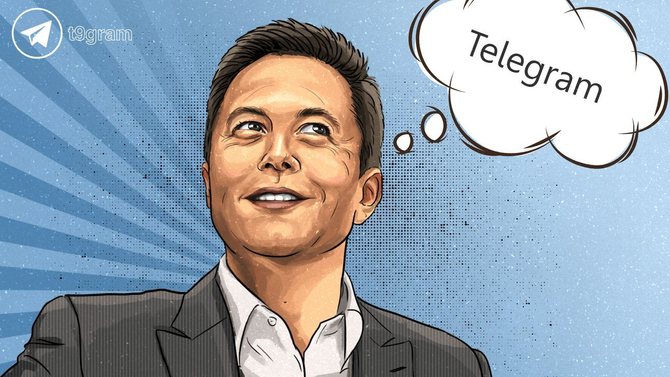 In this section, we will tell you everything about the username in Telegram.
What is Username? How Do I Get It?
Telegram has a function that allows you to select a public "username", that is, a nickname. If you configure this function, then other users will be able to find you by this name and will be able to send you messages even if they do not know your phone number. Accordingly, if this does not suit you, you should not configure this function and choose your public username.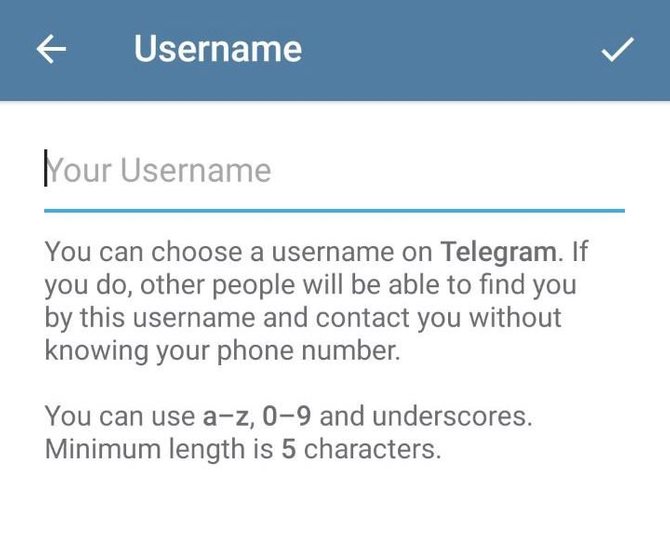 How t.me Works
Once you've set up your username, you'll be able to give people a link to t.me/username. Opening this link on the device of your interlocutor will automatically launch the Telegram application and open a chat with you. You can share your username links with your friends, place them on your business cards, or place them on your website. 
Thus, people can contact you via Telegram without even knowing your phone number.
What Name Can Choose
The letters of the English alphabet from a-z, numbers 0-9 and underscore are the possible components of your name in Telegram. In addition, usernames are not case sensitive, but Telegram will save your settings for entering capital letters. Username must be at least five characters long.
Do I Need a Username?
It is not necessary, but convenient. However, if you do not want people to be able to find you by searching even without knowing your number, then we do not recommend setting up this function.
If Someone Finds Ne By My Username, Text Me Messages And I Answer, Will My Number Be Recognized?
No, that won't happen. Properly configured privacy settings will protect your phone number in the same way as if you were communicating in a public chat. 
How Do I Delete My Username
Just go to Settings and save a blank username. People will no longer be able to find you through search, and this will not affect existing dialogs.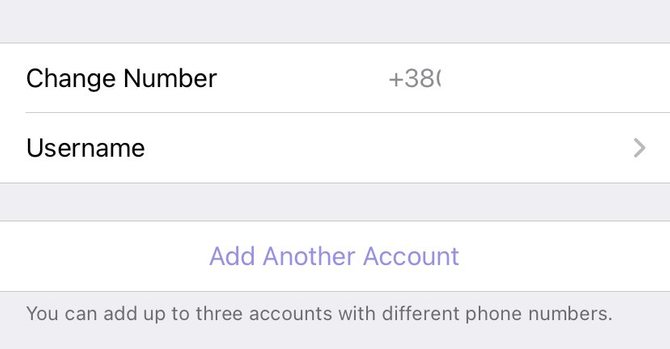 What To Do If My Username is Taken
Priority is given to the one who first took such a name. In this case, you can try to pick another one for yourself. However, Telegram takes into account the possibility of a situation when this particular name is an important part of your identity on the Internet. And you can claim this name for yourself, provided you have the same username on at least two of these three platforms: Facebook, Twitter, Instagram.
In exceptional cases, Telegram can revoke usernames from unused bots and channels, as well as openly "stolen" names. 
To request yourself a username, contact @Username_bot.
What If Someone Pretends To Be Me?
Be sure to contact @NoToScam.
Safety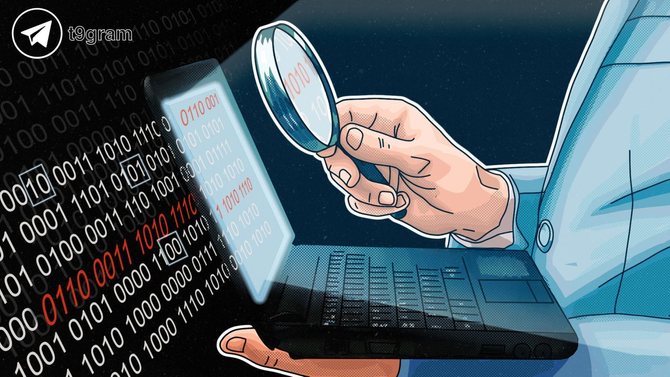 Security is one of the main competitive advantages of Telegram and you can safely entrust the most confidential correspondence to this messenger.
How Secure Is Telegram
Telegram is based on the MTProto protocol, which is based on time-tested algorithms that provide security along with high delivery speed and reliability even with weak connections. 
Thus, Telegram is safer than other popular instant messengers such as WhatsApp and Viber.
What If I'm Paranoid?
Special secret Telegram chats use end-to-end encryption, do not leave traces on Telegram servers, support self-destructing messages and do not allow their transfer. In addition, secret chats are not part of the Telegram cloud and are only available on devices from which correspondence is being conducted.
Since You Encrypt Data
Telegram boasts two levels of secure encryption. Server and client encryption is used in chats whose information is stored in the cloud, while secret chats use an additional layer of client-to-client encryption. 
All data, regardless of its type, is encrypted in the same way — be it text, media, or other files. 
Data encryption in Telegram is based on 256-bit symmetric AES encryption, 2048-bit RSA encryption, and secure Diffie-Hellman key exchange. You can find more information in the Advanced FAQ 
Why Should I Trust Telegram?
Anyone can check the source code, protocol and API, see how everything works, and make an informed decision. Due to the fact that the Telegram code is open, experts can independently verify whether the code published on GitHub is the same code that is used to build applications downloaded from the App Store or Google Play. 
We invite security experts to audit our system and would be grateful for any feedback at security@telegram.org
What If I Hacked Telegram?
By participating in the competition and proving that you can decrypt Telegram messages, you can win $ 300,000 from the developers. 
Please send any comments on Telegram security to security@telegram.org. Any information about the shortcomings of the Telegram code, which leads to a configuration change - gives the right to receive from 100 to 100,000 US dollars (or even more), depending on the scale of the opened problem. 
Can Telegram Protect Me From Everything?
Telegram is irreplaceable when it comes to data transmission and secure communication. This means that all data (including media and files) that you send and receive via Telegram, cannot be decrypted when intercepted by your Internet provider, the owners of the Wi-Fi routers to which you connect and other third parties.
But please remember that Telegram is helpless to protect you from family members who read  non-password messages on your own phone or from employees of the IT department at your work, if they gain access to your computer, or from any other people who gain physical or root access to your phones or computers running the Telegram application. 
If for some reason you are worried about your personal safety, then use only secret chats in the official Telegram application, and also choose a strong password for your device. Both options are available in the "Settings" column, subsection "Privacy and Security".
How Two-Step Verification Works
Logging into your account using the code received via SMS is a standard and basic security measure, however, you can always strengthen it by additionally setting an entry password, that is, a cloud password in Telegram. 
You can do this by going to Settings> Privacy & Security> Two-Step Verification. After setting a password to enter the system, you will henceforth need both the SMS code and your password to enter. 
You can provide for the possibility of password recovery through a mailbox specially tied to the account, but remember that such a mailbox itself must be well protected from hacking. 
Check out these tips for creating a strong password that's easy to remember.
Your Telegram Account
Now we will tell you about the interesting moments of using your Telegram account.
Who Can See My Phone Number
In Telegram, you can send messages in private chats and groups without making your phone number public. 
By default, your number will be visible only to those who are in your phone book. This can always be changed in Settings> Privacy & Security> Phone Number.
Note that people will always see your number if they already know it and have saved it in their address book.
I Have a New Phone Number, What Should I Do?
Each phone number is a separate Telegram account. You have several options if you are using multiple phone numbers:
If you will no longer use your old number (for example, you have moved to a new country or changed your number permanently), simply go to Settings and change the number associated with your account to the new number. Important: make sure that you have access to the connected phone number, otherwise you risk losing access to your account.
If you will be using the new number for a limited time (for example, when traveling or on vacation), you do not need to do anything.
If you want to continue using both numbers (for example, you have a work phone and a personal phone), select one of them as your Telegram number. You can also create another Telegram account on the second number, for example, if you want to separate work and private chats. You can log into one application at the same time with 4 different accounts.
How Can I Log Out Of Telegram
If you want to log out of your Telegram account for some reason, here's how you do it:
IOS: Go to Settings> Edit> Sign Out.
On Android, Telegram Desktop: Go to Settings> three dots (top right corner)> Sign out.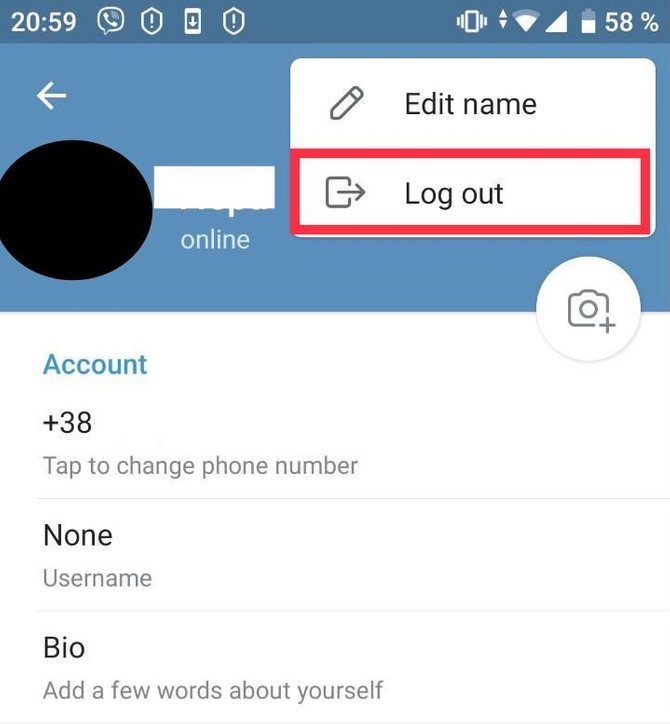 How Can I Change My Phone Number
To change your number, go to Settings, then click on your phone number (just above your username), then Change Number.
If you already have another Telegram account on the target number, you need to delete this account first.
How Can I Delete My Telegram Account? What Happens if I Delete My Account?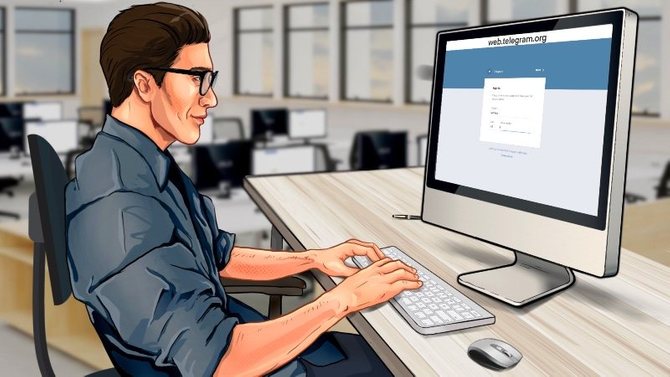 You can delete your account on the deactivation page. Deleting your account permanently deletes all your messages and contacts. All groups and channels you create remain without a creator, but administrators retain their rights. For more information on how to delete a Telegram account and what the consequences will be, read our article: how to delete a Telegram account.
This action must be confirmed with your Telegram account and cannot be canceled.
We recommend not using a mobile browser for this process.
Please note that you will receive the code via Telegram and not via SMS.
How Does Account Self-Destruction Work?
If you do not use Telegram for at least 6 months, the account will be deleted automatically along with all its contents: messages, chats, contacts and any other data. 
You can change the timeline for auto-deleting an account in the settings, and this is described in detail in our article on deleting Telegram.
My Phone Was Stolen, What Should I Do?
If at the time of the theft of your phone you are still logged into your account on one of your remaining devices and you have two-factor authentication installed when you log into your account, then, perhaps, you will have time to enter your account settings from any device under your control and terminate the telegram session on the phone stolen from you.
However, for a long time this is not a solution, since linking an account to a number is the main method of authentication in Telegram, and without regaining control of the phone number itself, you will be severely limited in the future use of your account. In such a situation, you can advise either to get a phone number recovery from the operator, or to link a new phone number to your Telegram account, as described above.
In case the phone was the only device on which you were logged into your account – without restoring access to the phone number, it will not be possible to save the telegram account.
Groups and Channels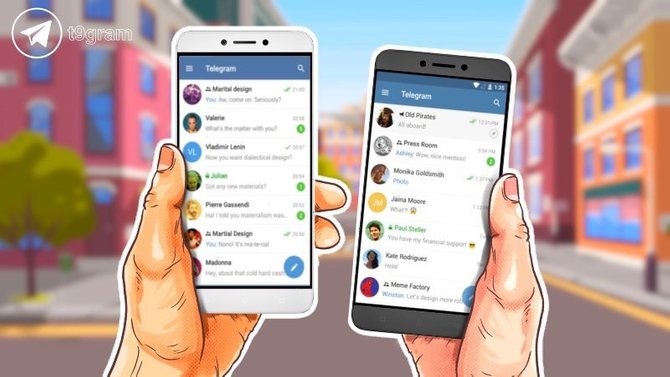 In Telegram, you can communicate not only in individual chats, but also create entire groups, even from a large number of users, make open or closed chats, and, most importantly, create your own telegram channels in order to broadcast your knowledge, skills or point of view to the largest possible audience.
Secret Chats
For people who want to further protect their correspondence in Telegram, there is an opportunity to communicate in secret chats. All messages in secret chats use end-to-end encryption.
This means that only you and the recipient will be able to read these messages - no one else can decrypt them, including even the developers of Telegram. For more information about how to use secret chats correctly, read our article: secret chats in Telegram.
Bots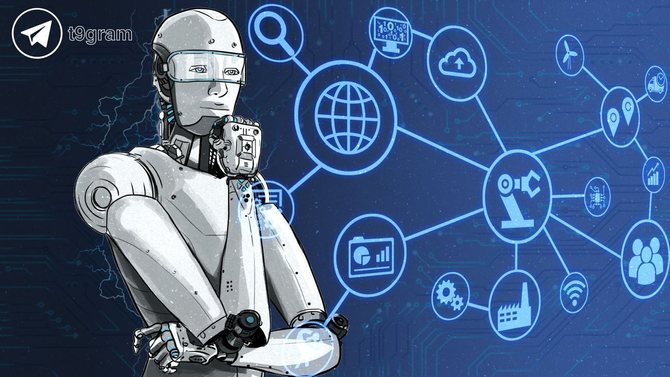 Bots are actually small programs that run right inside Telegram and exist in order to perform various useful functions and simplify the lives of users.
Their purpose can be very different: from games, searching for information and news to advertising and trading. Bots are created by third party developers using the Telegram Bot API.
Although Telegram has several official bots for specific purposes (like @gif or @GDPRbot), bots are usually created by third-party developers. It is not difficult to create bots for Telegram, but it requires at least minimal programming skills. If you have them, you are quite capable of creating your own bots for Telegram.
Other Questions
In this part we will try to briefly touch on the rest of the questions about Telegram.
Why Not Open All The Code
The goal of the Telegram team is to fully open the code. It started with the discovery of a well-documented API that allows users and external developers to create new Telegram applications on their own.
Is It Possible to Run Telegram Using Your Own Server
Telegram architecture does not yet support such integration. 
Telegram is a unified cloud service, so the artificial creation of forks in which two users can be in two different Telegram clouds is unacceptable.
Can I Use Telegram API
Indeed, third-party developers can use the Telegram API protocol and even the source code. Do not forget about the API bot, with which you can create very interesting things on the Telegram platform.
Does Telegram Have a Privacy Policy?
Telegram privacy policy is contained on its official website. Its main principle is the protection of users' personal data.
Can I Help?
Telegram is looking for volunteers who are ready to help users. If you are interested in answering user requests in your country, you can contact the Telegram team and have an interview. 
Check out Telegram's support initiative before submitting your application.
Telegram Passport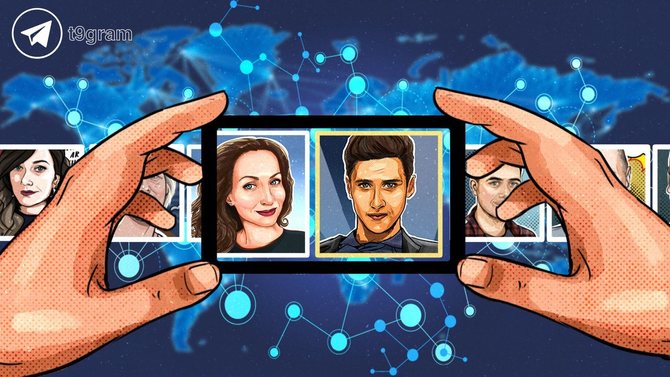 Telegram passport is a unified authorization method for receiving services that require mandatory identification. Having uploaded your documents to the Telegram cloud once, you will be able to share your data with services that need your identifier in the future. 
At the same time, secure, distributed encryption will reliably protect your documents from access by any third parties (including the Telegram command itself). 
Telegram Support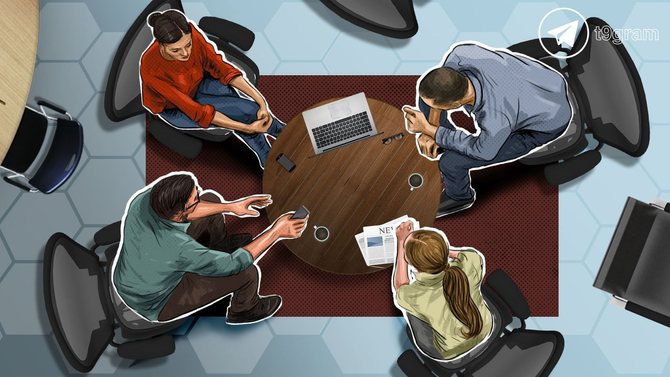 If you have any other questions, please contact the Telegram support service (in your account, go to "Settings" - "Ask a question"). Please note that we are counting on volunteers. 
If you are unable to log into your account, then please use this form.
Subscribe to the official Twitter messenger! @telegram
Official Telegram Twitter account in different languages:
Spanish:  @telegram_es;
Italian:  @telegram_it;
Korean: @Telegram_kr;
German:  @de_telegram;
For Brazilian users:  @Telegram_br;
Arabic speaking users @telegram_arabic.
We also have a dedicated Twitter account that can help you with problems trying to log in, @smstelegram. This is an official account. Do not be afraid to send DM to the number that you use for your Telegram account, we will need this information to study the problems.
Be careful, Telegram does not have any other accounts on any social networks.
t9gram — everything about Telegram. Unofficial messenger site.