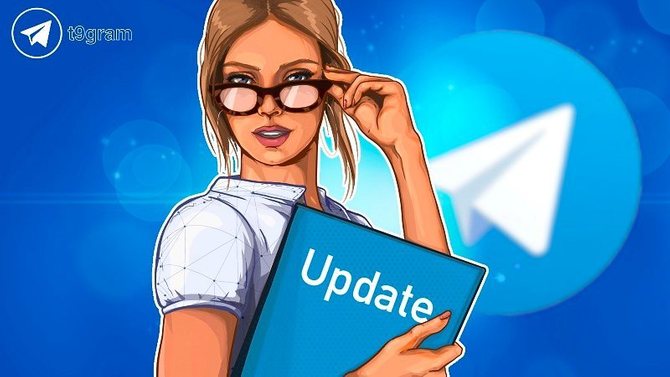 The most discussed topic of the last update was the folders in Telegram, which are actually not as simple as it seems at first glance.
In this article we will try to tell everything we could learn about the new function of the folder in Telegram, and also we will figure out how to create a folder in Telegram and how to configure it.
How to Create a Folder in Telegram
What to create a folder in Telegram: 
Press and hold chat rooms on iOS. In Android, go to settings.
Click "create folder."
Enter a name for the folder.
As we wrote above, folders in Telegram are the most expected, and at the same time, the most difficult innovation from the Telegram team. 
To begin with, it is worth noting that if you have less than 100 chats in Telegram, then finding the folder settings will be difficult. You can use the links below.
Types of Folders in Telegram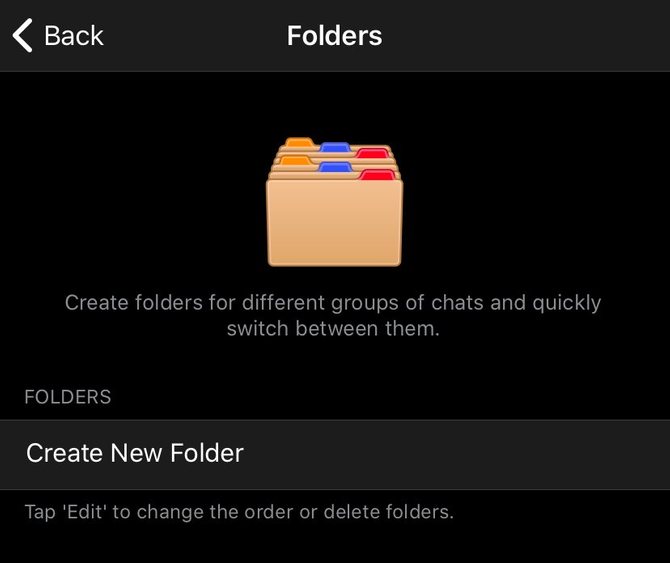 The user creates a Telegram folder in which he can choose what type of chats will be displayed in it:
Your contacts;
Non-Contacts;
Groups
Channels
Bots.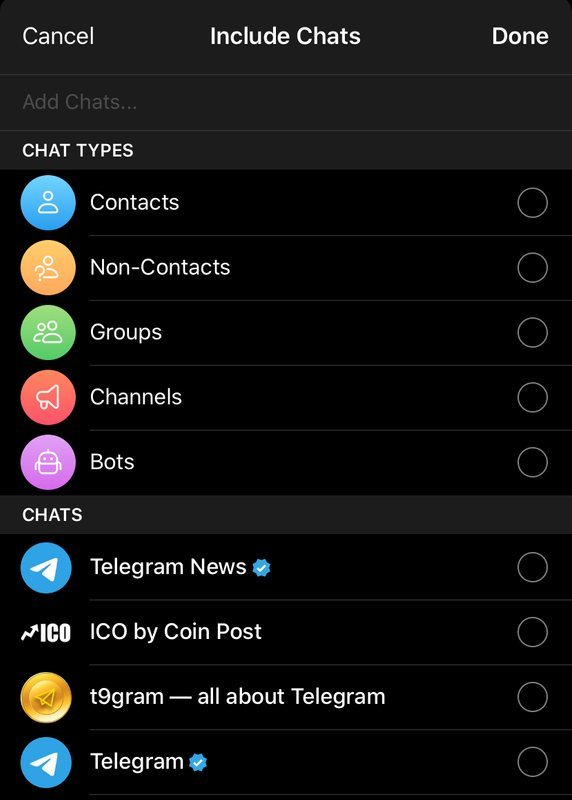 You can include several categories at once for one filter or all at once. That is, when creating a folder in Telegram, we add several types of chats at once and get them in one window. Together with them, you can select the chats that will be in this folder, regardless of the selected "types".
In the settings of the Telegram folder, the user can exclude certain types of chats from it — these can be chats with notifications turned off, read, as well as chats from the archive. 
On top of all this, you can exclude specific chats. For example, if you create a specific folder and add all your channels there, but don't want the channels you sent earlier to the archive to get there, be sure to add this to the excluded chats.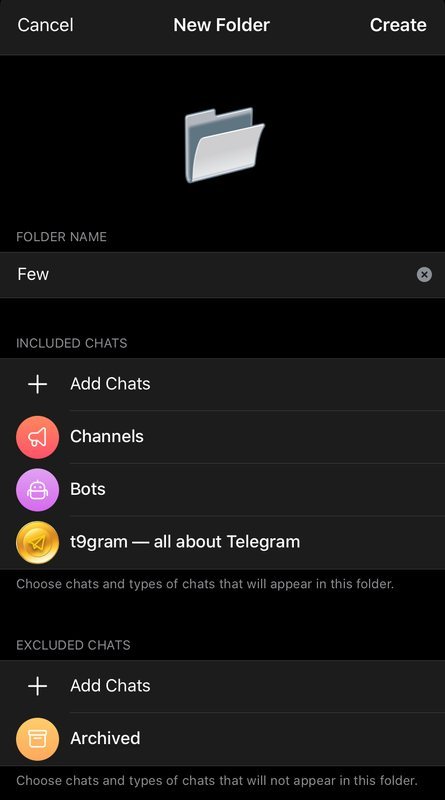 By the way, we advise everyone to create a "new" folder, where all unread chats will be displayed. We will talk about its features below.
Limits in Telegram Folders
Inclusion in the chat folder by filters, that is, in the proposed options, is not limited. If you add chats according to the criteria "Groups", "Channels", "Bots" and so on, then in your folder there can be as many dialogs as you like.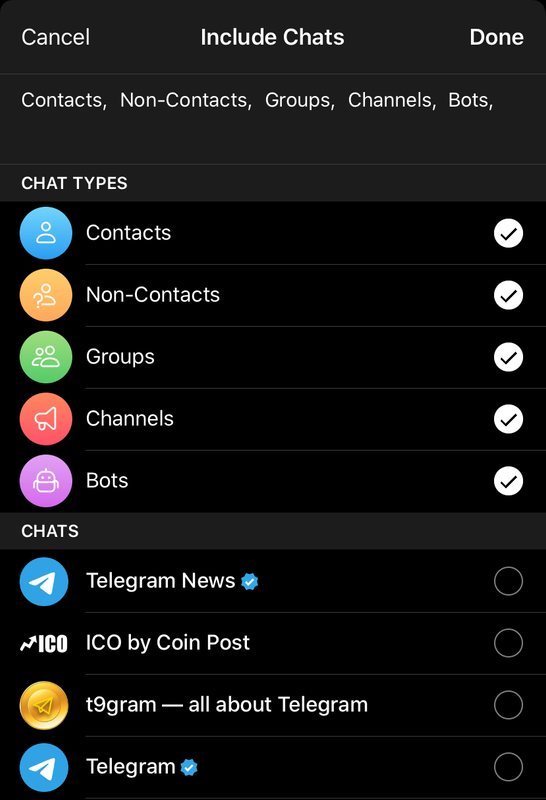 The limit of 100 chats applies to the case when the dialogue is added without using the proposed standard options. When you separately create your own folder and start adding certain chats there.
Now it will go to pinned chats. If you created a folder in Telegram using standard options, let's take the New folder as an example. When you pin this chat, it is automatically added to the list of selected chats in the settings. What does this mean?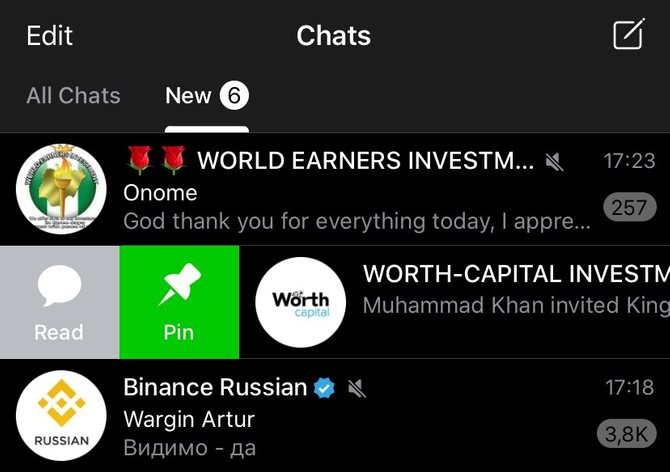 Since the "new" folder will appear and then disappear after reading the notification, then after fixing and unpinning a certain chat, it will still remain in this folder.
This means that it does not matter whether the message is read or not, now this chat, channel or bot will be permanently located in this folder. In order to completely remove it from there, go to the Telegram folder settings, select the one you need and delete the one we previously fixed / unfastened from the selected chats.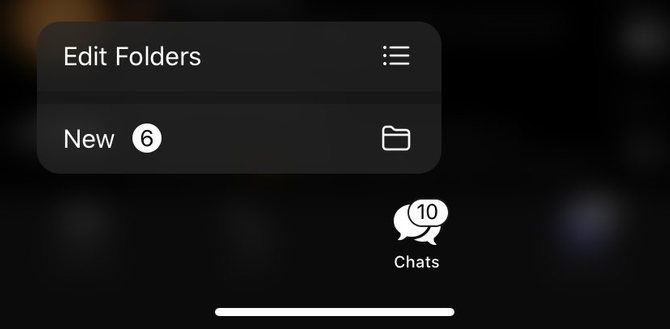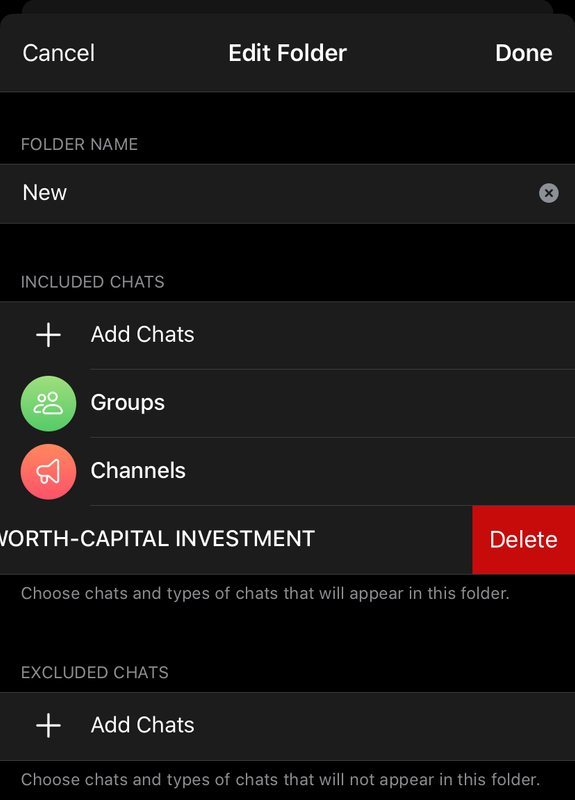 How to Create a Folder on Different Devices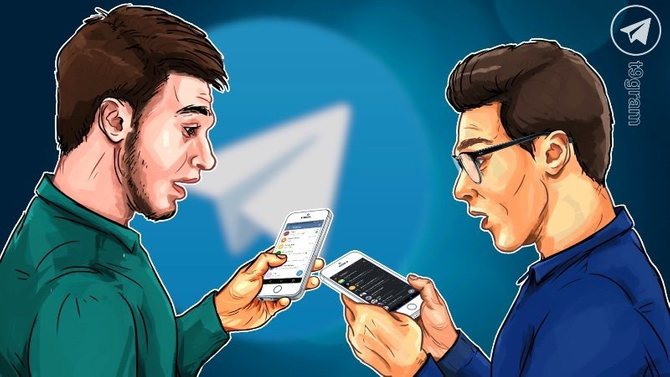 Create Folder on iOS
Of the obvious features regarding folders in Telegram, it is worth noting that you can switch between folders with swipe right to left. 
For iOS users, folders can be configured using a long tap on the chats tab at the bottom of the screen, or in the settings.
Create Telegram Folder on Android
For Android, things are a little more complicated. There is no separate button for setting folders in Telegram, but if you go to the settings of the messenger itself, then there is a section "Folders" in which everything is configured.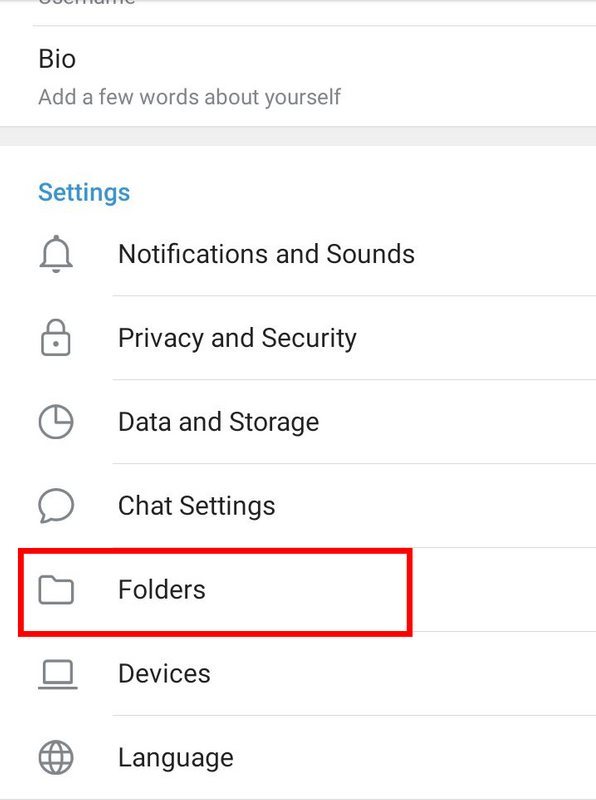 Create Folder on Computer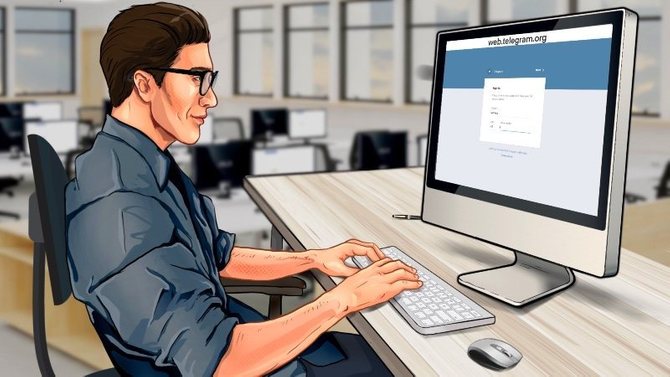 Note that when the latest version of Telegram 6.0 for smartphones appeared, the desktop version was updated almost immediately. There also appeared folders and a huge plus in the karma of Telegram for the fact that everything is instantly synchronized between phones and the desktop version.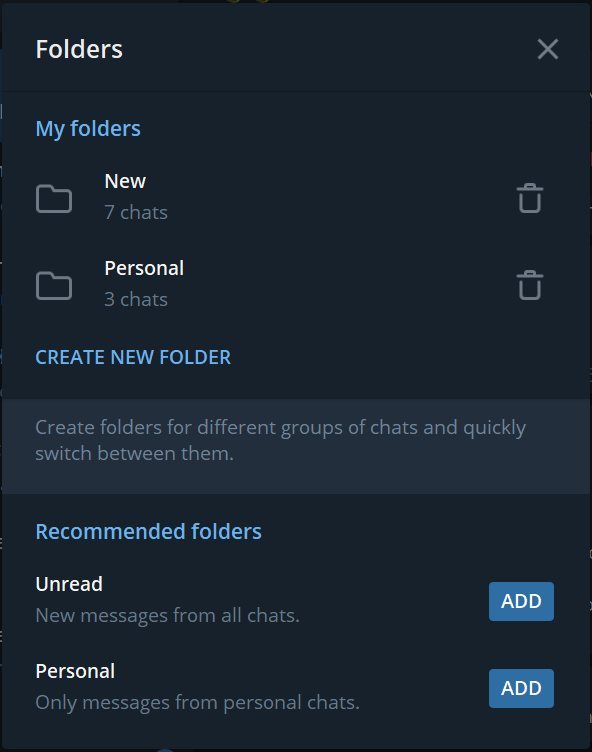 To create a folder on your computer, you can go directly to this link: tg://settings/folders. Or go to the desktop version in the "Settings" and then in the "Folders".
You Can't Create a Folder in Telegram
We hope that this material has benefited you and you have learned how to create a folder in Telegram and configure it. 
If you still have questions or cannot create and configure folders in Telegram, we recommend that you watch the video on YouTube, where you can see more visual how to create and manage folders in Telegram:
That's all for today. The t9Gram project is all about Telegram.
Telegram Features: Most Popular in this year
Telegram Music. How to Make a Music Player From the Messenger
Telegram Video Calls: When a Team Promises to Launch Video Calls